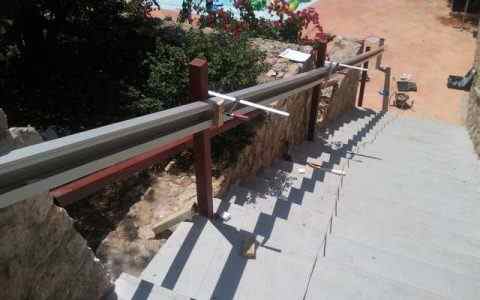 Accessibility Everywhere
Our products for people with disabilities are the most famous solution for their problems. They cover the needs of transportations to the interior and exterior of the building
Our Solutions
 lift up had τα μηχανήματα της να έχουν γρήγορη και εύκολη εγκατάσταση, να είναι χαμηλού κόστους συντήρησης και τα ανταλλακτικά τους να είναι πάντα άμεσα και διαθέσιμα χωρίς να χάνεται πολύτιμος χρόνος. Η κατασκευή τους είναι σύμφωνη με την ισχύουσα νομοθεσία και έχει όλα τα απαιτούμενα συστήματα ασφαλείας.
Τα μηχανήματα φέρου τη σήμανση  CE.
 lift up had made sure that their machines are easy to quick to install, they have low cost maintenance, and their components are immediately available, without losing valuable time. Their construction is according with the law and has all the required safety systems.
The machines bear the CE sign.